Your Guide to Bingo Bonuses
With the expansion of our all-favourite game from halls over to web platforms and its ever growing audience online, game operators have uncovered not only an easy way to reach hundreds of thousands of people worldwide. An online play room does not require any expenses for staff, rents, equipment and so on – all you need is a small team and a server. This then means that technology has given game providers the opportunity to have more budget left to spend on winning clients over from their competitors. Which is why there is a fierce competition in the field of bingo bonuses and special welcome offers (bingobonuses.org.uk for example).
Our job here is to consistently bring you the latest from all around, analyse and compare it so that you have a one-stop source for everything you need to know about bingo bonuses. In this article we will outline the basics – what they are, what to be aware of and how to generally get around this mayhem of shiny offers and come out the other side with the best possible outcome for you.
What Is Out There – Types of Bonuses
There are several ways to classify the bonuses you may encounter – from the common welcome specials, through the freebies or extras you get for bringing friends over to the site, to the word games hosted in chat rooms you will likely get to be a part of soon enough. Below we have looked closer at the most popular ones.
No Deposit Rewards – It's a given that this is the favourite of many players. As the name implies, it is a no deposit bonus that in most cases you get immediately upon registration without investing even a dime! This is in most cases a small amount for the player to have a look around, get familiar with the software and general feel of the site. What you need to keep in mind in this case is that, to not get out of pocket, the operators have conditions on those offers and should you be lucky and win with your freebies, the winnings will likely be considered a bonus as well (and so cannot be withdrawn). But let's admit – that's fair enough!
First Deposit Bonuses – This one is the most popular form of bonuses on all gaming sites. The way it works is you get rewarded with a sum or some free games after you make your first deposit. On average you will be getting something between 100-500% on what you put in, with the maximum around £200. Wagering rules will likely apply before you can withdraw your winnings (read on for more info on this). Also, you may be asked to not only deposit a minimum amount, but also spend a given sum before you can receive this extra. So read carefully the terms of your provider of choice, or, what's even easier – check out our guide for it.
Consequent Deposit Perks – As we mentioned above, operators are in a lot of competition to gain a growing (but still limited) number of players online. The consequent deposit extras are worth keeping an eye on as they are something you won't necessarily have stuck on the front page, but certainly worth considering and not missing out on. In most cases you will get 50% of the deposit, this can apply for a certain period of time or/and for a number of consequent deposits. Terms of wagering apply here as well.
| Bonus type | No Deposit | First Deposit | Consequent Deposit |
| --- | --- | --- | --- |
| When do I get it? | Immediate, upon completing the registration to the site | After a minimum deposit is made (sometimes or/and spent) | After the first deposit is made and spent, upon second and following instalment to your account. |
| Can I withdraw it? | Cannot be withdrawn | Only after wagering requirements are met | Usually wagering requirements apply, may be different from the first deposit |
| What is the amount? | On average between £5-10 | Between 100-500% of deposit or a fixed amount | Most often up to 50% |
Special Games Gifts – Also a fairly common way to attract new members is offering free games – slots, mini games to keep you busy whilst you are waiting for your numbers to come out, special freebie rooms and/or games you can play on certain days of the weeks or hours of the day – those are all worth checking out and keeping an eye out for – why miss an extra chance to try your luck? As always, we strongly advise you to check the terms and conditions – even the free games have limitations. The most common of which is – they are considered available only for personal use, meaning if you exceed the number of hours per day of playing a certain game, that will be considered professional, and in that case you will likely be asked to not play that anymore or get charged. Always check to be on the safe side and keep yourself out of trouble.
Other Options – There are other types of bonuses that are not very common. Some bingo rooms can reward you for bringing friends – you invite a friend to play, if they register and makes a deposit, you (and sometimes others too) receives a bonus. Usually around the amount of £20-25. That of course goes in your electronic wallet and can only be used to play more. Wagering rules might still apply. Other promotions can be tournaments, jackpots and chat games. In tournaments, usually attended by all the players, the prize pool is divided between the best players (who have won the most or have spent the most). There are sometimes random lotteries – where any player can get a prize. Chat hosts often hold special games in the chat rooms to entertain players, usually including getting involved in the conversation and with small prizes – still nice though.
The Good, the Bad and the Ugly – Bonus Terms
In general, all promotions are there to help the player and allow them to relax, get familiar with the site and the games it offers without spending too much of their own cash. Whether you are a first time or a regular player – this will surely increase your chances of success. However, if you are looking to quickly "break the bank" and walk away, bonuses can be an obstacle (with wagering requirements), so you may want to skip them and go for what else does the site offer for long term players. In any case, be sure to read and understand the terms and conditions before you commit yourself. Below is what we have uncovered for you – the most important elements to be checking.
Validity & Eligibility – Those are usually easy to determine as you will be asked to confirm most of the "must" requirements upon registration – you would have to comply with the legal age, be presently in a location where playing online is not against the law and so on – all the usual things you are used to answering ever since you turned 18 (and started browsing websites for grownups…yes, getting old has it's up sides). One more thing – do keep your eyes open on the dates – usually the bonus will expire after a certain period (most are 30-90 days but that can drop to 7 days for some operators) so don't waste your time.
Wagering Conditions – Wager is a term that refers to the amount of mandatory withdrawal rates for your bonus amount. For example, if we say you get a free £20 welcome to play with on the web site of your choice and the wagering requirement is 20 times the bonus, you will need to reinvest/turn £400 before you can withdraw your cash. Let's take a deposit bonus example – say you put in £20 and are rewarded another £20 with the same as above wager requirement this makes (£20 + £20) x 20 = £1,600. And beware – in some cases, the wagering requirements can apply to your winnings as well (usually in the case with no deposit bonuses), meaning even the amount you win with that bonus has to be played through a certain number of times before you can cash it out. Wagering requirements are not only limited to new players – in some places they can apply to re-deposit schemes as well, so keep your eyes open and don't just blindly fall for "free" offers.
Games Included and Contribution to Wager – It is important to know what games can you play with the free funds you get (or if the prizes are themselves games – are they the sort you are into?). Make sure you note the contribution those games have towards the wagering requirement. All sites have a list of the % of weighting count towards your wagering requirement for each game – it can vary from 0-100% so it is pretty much a mandatory thing to check if you are serious about your game. Just to illustrate how massive the difference can be, let's say you bet £100 on a game with 100% contribution to the wager – logically £100 will count towards the wagering requirement. Take Blackjack game or most roulette games – then it will likely be £0-25 that counts towards the wagering requirement. So don't lose your head and pick carefully. Below is an example to visualise the above, with a 20x deposit wager. The number of games to play is assuming you are investing all your funds on each. Please keep in mind those are just illustrative numbers, make sure you check the terms for the site you pick to play on – each site has different percentage contributions towards the wager for their games.
Example game
Contribution to wager (%)
Number games to play
Slot game
25
4
Bingo
100
1
Blackjack
5
10
Are There Bingo Sites with No Bonuses?
Not that we know of (and we have seen a few). Of course there is always the option to decline the bonus if you are not sure you can or want to play with it. You will be asked on registration and, on any respectable site, there is a clearly visible option to opt out. It does indeed sound strange that anyone would want to give up on something they are given for free, but everyone has a mind of their own – given the commitment it takes to wager, some players prefer to skip it altogether. The best part – it's always up to you.
What About Existing Clients?
Of course it is unfair to only get all the attention when you are new – and (especially) the bigger and better established operators are aware of the value of repeat business and consistently happy clients. You should therefore be not blinded by fancy welcome offers alone – do take some time to have a look around at what is there for the future– VIP schemes, loyalty perks, friend referral schemes – the list is long and certainly worth looking at. You are only a newbie once, so do your homework and make sure you choose with the future in mind. Wait, it even gets better – we have already done our research and collected information from a fair number of providers all in one place for your convenience. So do have a look around before heading to try your luck, you surely be thanking us later.
In Conclusion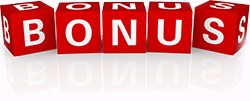 We hope the above short guide will assist you in making better and more informed decisions when picking a provider for your favourite game. In general, all promotions are there to help the players, but not all people are the same. So stick around, explore our reviews of popular and new sites and pick carefully. Once you have selected the place that suits you best, click through following the links on our site to guarantee you benefit from the offers we negotiate for our readers and have fun!
FAQ
I saw a freebie mentioned in one of your reviews, but when I went to the provider's site I couldn't find it?
We highly value our visitors and spend a huge amount of time and efforts to negotiate better terms for them. This is why you will often notice better deals on our site, compared to others or even on the bingo operator's own website. This is because the deals we have are exclusive to our readers. To make sure you get the best and latest with your subscription to any of the reviewed here bingo sites, make sure you get over to it by clicking on one of the links on our site.
Do all the bingo websites have bonuses all the time?
As we mentioned above, the market is such that the regular promotions, freebies and other perks are the main way for bookmakers online to attract new users. Those offers though change quite often, so you should be sure to keep track of them all to make the best of your money.
Does it matter what my payment method is?
Some operators would encourage the use of certain methods of payment of their choice. This is why it is possible to encounter some perks for using one cash/withdrawal method or another. In any case, make sure to check. This information is usually easily accessible on your account or in the Terms & Conditions of the site you've picked.
*Advertisement
.
T&Cs apply