Wink Bingo: The Hot New Deals in Overview
Definitely one of the top UK operators, running on the Joy of Bingo network and powered by the award-winning software of Dragonfish, this website is of the most preferred places for real-money bingo players who like to enjoy free games and promotions as much as huge jackpots and special offers. We tried all the astounding offers and our opinion is quite honest.
If you are looking for a reliable Wink bingo review, then you've come to the right place. As an honest guide website, we are to present you with the entire picture, and not just the nice bits. Our readers will be eligible for a special enhanced welcome offer and all they need to do is use the correct bonus code to get it. Here is the whole deal, read on.
. Enhanced Welcome Bonus with Our Code A Great Mobile Site and Native App Very Attractive VIP and Loyalty Benefits £55 Welcome Bonus Bonus Code: BEST Claim your bonus! 2481 players joined Wink this month
Click "Claim your bonus" to see the full T&C's.
Games & Bonuses: Amazing Loyalty Scheme
The bingo games offered here are three types, although two of them are the variants of the same game. Traditional 90-ball bingo is available, where players may win in 3 different patterns: any 1 line, any 2 lines and Full House. It is not unknown that the same player wins all the three prizes. The other main bingo version is the American favourite, 75-ball bingo. That is played on a 5×5 grid where you have plenty of options to win. Everybody's favourite way of playing it is called "patterns" and the square card is used to form various interesting shapes. Bingo operators use that as part of promotions or special events where a group of letter-shaped patterns, for example, may form a word or a whole phrase. Besides that, 75-ball bingo offers another variant, and namely the 5 Line game. In it, the central field of the ticket is not "free", and the winning chances are 5 – any 1-4 lines, and Coverall or Blackout, where all the squares on the card are marked.
When you open your free account, the first tenner you put down will bring you £55 free to play with. While depositing, you need to use bonus code BEST. And, of course, you should join the site through our link. Once you sign up and start playing, there's a lot to enjoy. Even before you deposit your own money, you may spend 3 totally free days in the Free Newbies Room where £300 is given away every day. Between 7am and 10pm every 10 minutes will reward the lucky winners. The game is 75-ball and every player is allowed 6 cards. Throughout the day you can chance upon a £5 JP game or one that rewards loyalty points, either 1000 or 2000. Loyalty points are important because they get you higher on the VIP ladder. The Joy Gem Club is operational on all 7 member-sites of the network and your level will be valid on all of them. Every 10p you wager on bingo earns you 1LP and whenever you collect 1000 LPs you may convert them to BBz. Here are some more of the perks you will enjoy:
Re-deposit Bonus:

Every time you deposit between £10 and £100, you will be eligible for the 50% reload bonus. When you reach Ruby level in the Joy Gem scheme, you will get 5% extra on that.

Gtd JP:

You can grab guaranteed jackpot prizes every day. The amounts are between £150 and £5,000. Both 75- and 90-ball games participate. You can win High Street vouchers or electronic gadgets, too.

Cashback:

All funded players can get up to 10% cashback every week. Sapphires and Rubies get 5%, 8% or 10%, depending on the amounts they deposit and how much they play. Diamonds are guaranteed 10%. They only need to be funded players at the time.

PJP Games:

You can hit the 90-ball PJP, called Full House, any time, because it features in all games on the site. The 75-ball PJP game of Moneyball is played in The Hangout room between 7pm and midnight at .15, .30 and .45 after the hour.
And now, let me tell you something more of the VIP programme. The Joy Gem club has three levels: Sapphire, Ruby and Diamond. To qualify for the Sapphire level a player needs to deposit and wager on bingo and games a total of between £2,000 and £2,999 over the last 3 months on any of the 7 sites of the Joy of Bingo network. Higher deposits will get you to better levels, of course. Here are some of the special benefits you get from the Joy Gem club: a special birthday bonus, a one-off introductory bonus when you join (between 75% an 100%), mystery gifts, cashback, extra re-deposit bonuses and invitations to special VIP events. Actually, membership in the club is an amazing perk from a community point of view and a great attraction for players who love the glitter of gems.
The Great Software and Their Mobile App
The Dragonfish bingo software is one of the world leaders and that is not a surprise. Although the platform offers just the two most popular games, it features a rich array of rooms and combinations in which they may be enjoyed. The bingo rooms are always full, which increases your chances to win big. There are plenty of jackpots available throughout the day to keep people playing there. And, last but not least, many promotions and special freebies make the two top favourite games even more sought after. Dragonfish offers a user-friendly interface with clear navigation, smooth transfers and good customer service. Look at some screenshots of the website.
As part of the Joy of Bingo Network, the site is in for many bingo treats. The best part of networks is the chance for linked games and the shared prize pools. There are 7 sites in that network and you can always have fun on some of them without losing your earnings on your principle site. If you are curious to see some of the other bingo brands on the Joy of Bingo, you may see what's on offer at 888Ladies Bingo. Of course, you'll notice the similarities, but who will refuse to get more of what they love? Speaking of interface features, here is what the Marketing Manager said regarding the site recent re-branding: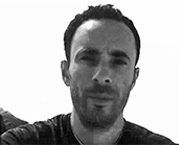 Eitan Gorodetsky, Marketing Manager at Wink Bingo & Winkly Magazine "… we've taken the opportunity to throw in a few extras. There's a host of new free games including Winkers Freebie, Free For All, and Weekly £1,000. We've also used our branding feedback to provide players with the functions they wanted most, adding a 'Favourite games' section and a new area to launch chosen bingo and slot games from the web."
The bingo is available on mobile, and it functions on iOS and Android devices equally well. It offers a web app that opens in your browser and a native app for users with iPhones and iPads. The site is easy on the eye, navigation is simple and there are not too many features cluttering your screen. For banking history, for example, you will need to refer to your PC. But you can deposit and withdraw in the app, and all the games are available. All the jackpots are ready for you on the go, as well.
Winking Away Any Security Worries: Responsibility and Customer Care
Many Wink bingo reviews focus on the games and bonuses alone, leaving aside important issues such as legality. Although not sounding very awesome, that topic must be tackled. The operator holds a full gambling licence issued by the UK Gambling Commission through 888 UK Ltd, the subsidiary of 888 Holdings. As one of the typical Cassava sites, it strives earnestly to meet the high expectation of governments and players alike. Those standards are sometimes very different and keeping the balance could be hard work. An overall reputable brand, this one is committed to responsible gambling and social causes. On their website, they have a very detailed page with tips for parents on how to protect their children from gaming online. The operator sports a self-exclusion scheme where excessive gambling may be prevented.
Details about the Licence and Security

Brand owner:

Cassava Enterprises Ltd

Licensed by:

UK Gambling Commission

Licence No:

000-039028-R-319297-0016

RNG tested by:

eCOGRA

Encryption type:

SSL, 128 Bit

Encryption scope:

Partial

Encryption certified by:

GoDaddy.com Inc.

Live help:

24/7

Help phone:

0800 901 2508 (toll free)

Email:

support@winkbingo.com
As you can see in the above table, customers are offered non-stop support and help. The live chat assistance is at your disposal 24/7 and the operators are very helpful. A toll-free UK phone line is also available non-stop for urgent requests and enquiries. And, you may email the bingo on the dedicated support email address, or use the ready-made contact form that is offered on the website. In case you have plenty of questions that may be easily answered in the FAQ tab, don't worry – such a tab exists and you will find lots of details to help you through.
In Conclusion: This Operator Will Not Hoodwink You
This bingo is among the widely famous and loved brands in the UK. Operated by one of the most reputable gambling companies in the world, 888 Holdings, this bingo will do anything to please its players, to keep them happy and playing on their site. The site showers their customers with promotions and they are so regular and so generous that you will shortly feel how highly rewarded you are for very low deposits. Both bingo and instant games are featured and they are good on any device, be it desktop or mobile. The promotions, too – they are valid for all players. So, you just need to join. Remember, our link will land you on the enhanced welcome bonus track.
*Advertisement
.
T&Cs apply