What You Should Know about New Sites
If you are a registered customer of at least one online bingo, you have probably received plenty of messages about new names appearing on their particular networks, or on the market in general. The good news is that more and more brands open their new platforms and are ready to treat players with goodies. They establish loyalty schemes and practices to please more fans.
The only shadow in the bright picture could come from the unknown. This article will give you some useful tips on what to look out for. First, you may see four of the new suggestions from two of the top software developers and visit them directly to check their offers. Or, you may read the whole article and find out what it is good to know in advance.
Definite Advantages of Playing on Brand New Grounds
New is exciting and can be really profitable. Here, I am discussing the top 3 advantages of joining new operators. They have to do with the initial offers, the excitement of novelty and the sincere endevour of the brands.
Welcome Bonuses
One of the undoubted benefits is the welcome bonus. You get that just once in your playing career on a particular website, so the more sites you sign up with, the more times you'll enjoy such free treats. Welcome offers are often "packages", because they include several types or portions of free funds. You may receive a no-deposit bonus or a number of free spins, which is a pure gift. Most of the times, the first-deposit offer will be available to spend on bingo only, but some brands reward their new sign-ups with casino funds, which can be wagered on slots and table games.
Fresh New Experience
Another strength of getting new experience is the novelty itself. Although they frequently use identical interface and platform, the individual brands are free to choose the colour palettes and layout of their websites. Some prefer to have a sidebar, for example, while others keep all information organised in the main navigation below the header. Operators love using themes and make conscious efforts to group promotions and games/rooms around them. Promotional campaigns, codes and special features also support the chosen theme. That way, you may enjoy a fashionable layout with the same nice deals that you're used to.
New Operators Put More Efforts in Establishing the Brand
When you're the new kid in town, you will do your best to shine. That's why it is good to play on new sites and take full advantage of their initial good efforts. What they lack in experience, they make up in enthusiasm and sincerity. Such providers already know what customers want and what they complain about, so they try to avoid it as much as possible. Newcomers are attentive to their players' demands and show much more flexibility than established brands. You can at least hope that would be the case.
There is an issue which can be considered both an advantage and disadvantage. On the one hand, newer bingo providers see fewer players in their rooms. That lowers competition and increases the chances to win. On the other hand, prize pools remain scanty precisely due to that low number of participants. So, even when you win, you won't make much of the game.

Concerns Players Have about New Names
Naturally, each coin has a flip side, and new operators cause some concerns. Novelty is as attractive as it is unfamiliar. One of the typical worries is that communication will take forever, or that the website may not respond to inquiries. It is not always easy to train a team of service operators when you are a new name in the field. Players also worry about the availability of various banking options. They prefer using web-based wallets and not their cards or wire transfers. It may be summed up that the general issue with newer names is the lack of history and reputation.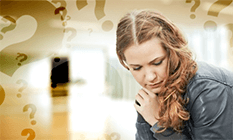 If the new brand you are considering operates a standalone site, or it runs on proprietary software, things could be complicated. First, there isn't a ready-made platform they may use. They can't rely on support from an experienced software developer or from their sister-sites. Networked operators usually spare themselves this difficulty. All that brings about feeling of insecurity: they may just disappear. A new brand may simply attract the customers' initial deposits to accumulate profit for itself and then vanish in thin air, as the saying goes. When there isn't any evident proof of reputation with regard to the brand, responsibility is less definite. In case the communication or support channels are not very reliable, either, this can turn into a very unpleasant experience. If you are there to enjoy the playing, then the problem doesn't exist. But if you count on using bonuses and withdrawing your winnings, you need to be sure the site is here to stay.
7 Things to Check before You Join
In order to decide whether you'll play on a certain site or not, it's a good idea to check these 7 things. This way, you can avoid the difficulties and get answers to your concerns. You will be able to enjoy the advantages of this new experience to the full. As you can see these coincide to a great extent with the criteria for choosing our recommendations.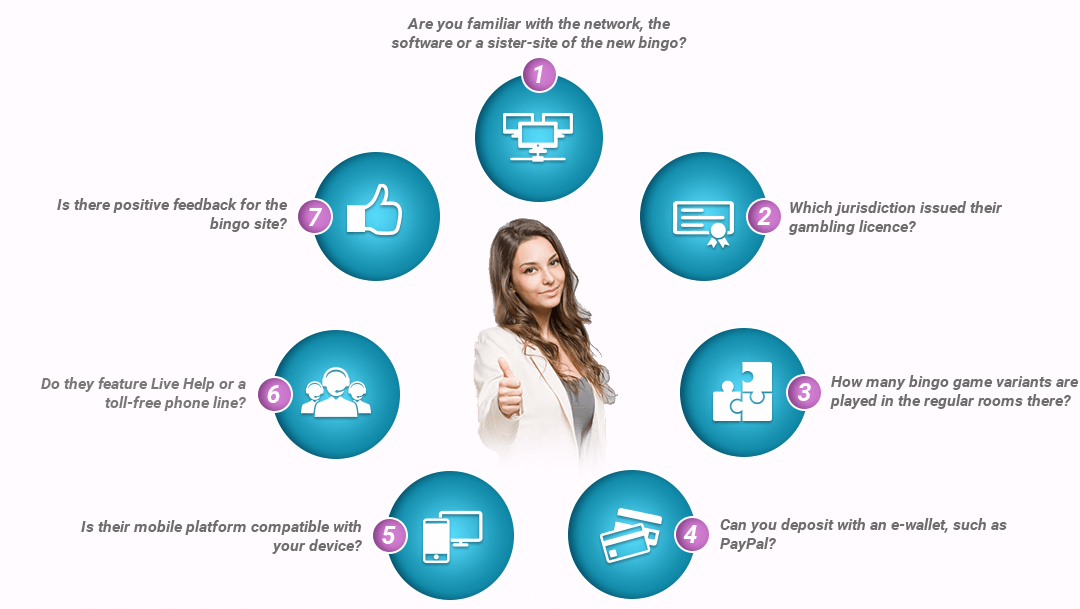 Many customers know about software platforms and networks, and that's one of the easiest things to check. If you are a seasoned player, it's very likely that you can recognise whether a website runs on Dragonfish, Microgaming or Cozy Games. There are several reputable and very popular software brands and they supply the solutions to many white-label domains. So, if the new site you are considering is part of the network of one of those, you can relax. The same holds true if it is a sister-site to some with which you are already familiar. In fact, that is one of the ways you can hear about the new brands: once you register with one of the sister-sites, all the newbies will contact you with an offer when they open.
What about the licence? That's an easy thing to confirm before you make up your mind. The licence must be issued by the UK Gambling Commission. Before 1st November, 2014 there were several jurisdictions whose licences were recognised in the United Kingdom. With the legislation change, however, valid permissions from Malta and Gibraltar are no longer sufficient. The information is located in the footer of the website. You should be able to see the logo of the UKGC and go to their website for a confirmation of the active permission.
The variety of game types is a criterion which will interest you only if you are looking for some of the innovative variants. Because, if you are OK with the traditional 90- and 75-ball games, then you don't need to look in that direction. In case you are interested, the game variety is easily seen in the respective tab of the website and you don't need to open an account for that. Without a player profile, however, you can't enter the lobby or a room and see how a normal game unfolds. Some operators allow demo play, but it's only on slot and casino-type games.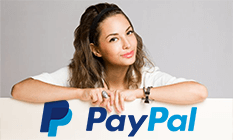 The availability of PayPal speaks volumes about the stability of the business behind the new site. Only brands with provable good standing can be partners of the payment service. Of course, you'd better check for methods where you don't need to fill in your banking and card details on the website. It's not that operators have security issues. It's more about convenience. With web-based services, you set up your profile once and then use it with every trader where you spend money. The payment options that are accepted at a particular website are usually listed in the footer. In addition, you can see the "Banking" section in the website's Terms and Conditions.
Whether and how you'll play on the go is another optional criterion, that is of interest only if you plan to do that. Check if the new operator offers a native app that can be retrieved from an App Store or from their site. They may have a web application. You need to make sure which games are optimised for your OS and device make and model. Sometimes that is hard, because most brands don't say much about it. However, try and investigate as far as possible.
Every gaming site has a Help section where the methods of contacting their Support are presented. See if the site you are thinking of joining offers live help and if it is non-stop or within specific business hours. Check if they have a 24/7 phone line and if it charges customer fees. These two methods are a sort of guarantee that the operator is serious about its business and responsible to its customers.
Finding reviews and players' opinions can be difficult to accomplish. There isn't much feedback when a site is brand new, but still, you may try and find some. If you don't, I suggest you ask a question in a forum or web portal and see what the others will say.
Frequently Asked Questions
Where can I find new bingo sites?
They promote their opening on TV, in printed media and on the Internet, of course. If you're a regular visitor of gaming websites, your browser will probably know that and you will often see the advertisements. Another place to get informed are the specialised web portals. I mean sites like ours, but not only. Such portals are on the lookout for new appearances and announce them immediately. The networks and sister-sites are other reliable sources of information.
Why aren't there many reviews of new sites?
It takes time, that's why. First, the editors need to spot the brand, and then test its offers and games. In the process, they normally try to negotiate good deals for their visitors. You can also help remedy the lack of many reviews by sharing your opinions and personal stories.
Can I trust the new bingo sites?
Definitely. If you've checked the above criteria and the site satisfies all or most of them, there is nothing to worry about. When you are warned, you will be prepared, as they say. Normally, these sites are here to entertain you. So, I suggest you get the most out of them.
*Advertisement
.
T&Cs apply